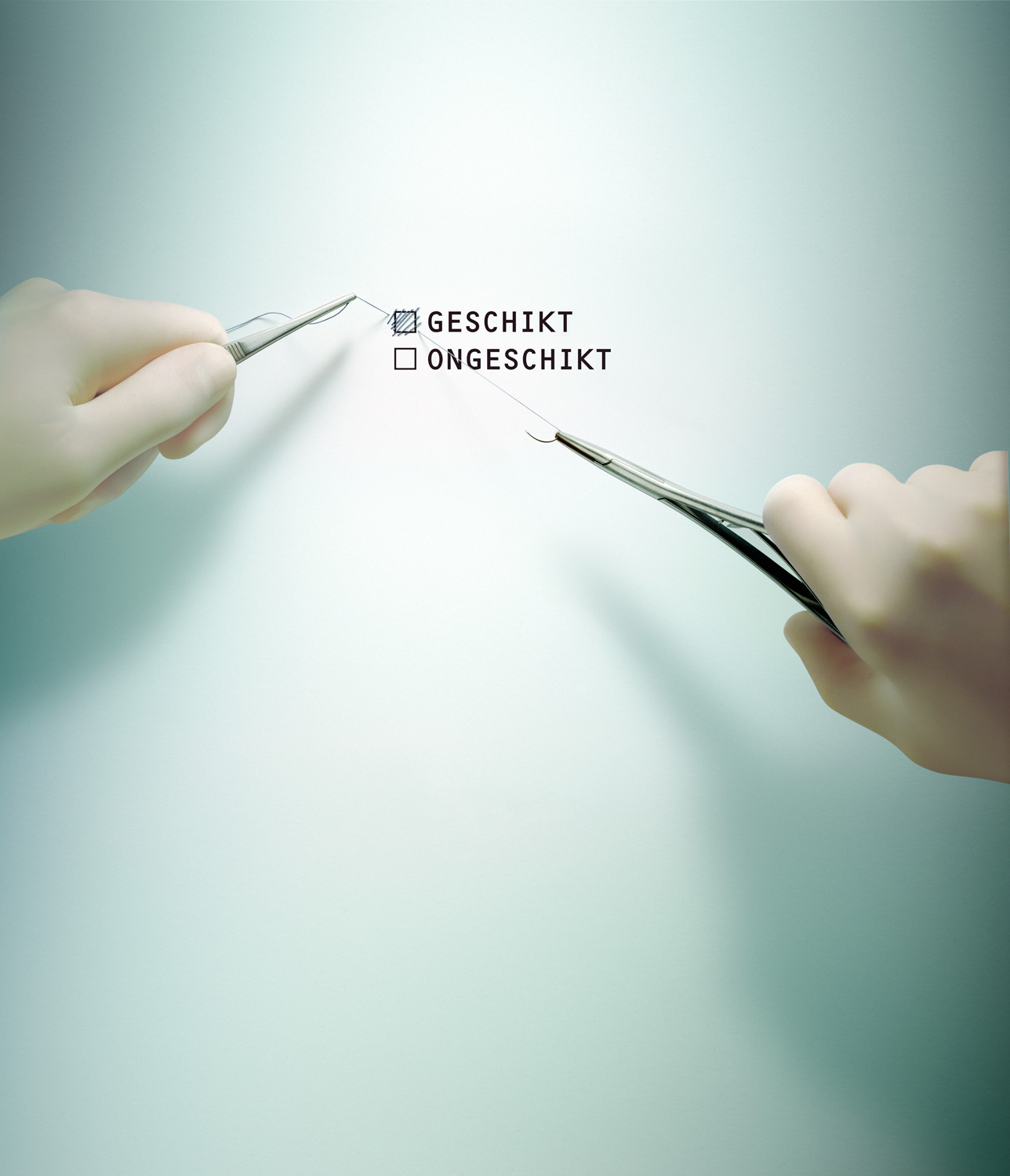 Army
Studio
Amsterdam
The Netherlands
Army
This advertisement was shot for the Dutch army, who at the time were in search for doctors.
The army had already made a larger campaign that used the words "geschikt" (appropriate) and "ongeschikt" (inappropriate). We wanted to play around with the idea of healing and these two engaging words. The result: a surgical thread mending the appropriate response.
We tried different type sizes to find the right balance between the thread, hands and words. The challenge here was to keep the stitching thread tight, but not so tight as to lift the paper that was being stitched for the photo. The solution was to create the image using separate shots.
First, the thread being held by the clamps were shot. Second, we made a separate shot of the hands. Then, we combined both images using the computer. We used a greenish colour to reference not only the operating room, but also the green of army fatigues. As a contrast, the hands were given a hint of magenta to represent the human aspect of the job.
Finally, we recreated typeface using the computer because the sharpness of my photographs revealed little inkjet dots from the printing process. Sometimes, equipment can be too perfect!